Showmen's Museum Events
2019 Events
April 2019 – Coming Soon!
RECENT EVENTS
March 2019
Showmen's Riverfest Carnival 2019
                  March 21st – March 24th
For more info call 813 677-3590
Or Click Here
February 2019
 Feb 1st, 2019 WFLA Channel 8 Daytime Show
February 17th, 2019
51st Annual IISA Tradeshow February 5 – 8, 2019
Our annual Super Extravaganza ad Trade Show plays host annually to the largest array of products pertaining to the amusement industry from around the world. Some of the exhibits you can expect to see include rides, food supplies and equipment, concession trailers, electrical supplies, insurance companies, novelty items, plush toys, jewelry and much more. There are over 300 different exhibits to browse. If you are in the carnival industry or related amusement business, we are the place to come to do your shopping.
The Super Tradeshow and Extravaganza is held across the street at the Showmen's Club located at:
 6915 Riverview Drive in scenic Gibsonton, FL
January 2019
 Gibtown Bike Fest
– January 10 – 13, 2019
Bands and entertainment daily!
Held across the street from the museum at the Showmen's Club: 6915 Riverview Drive in scenic Gibsonton, FL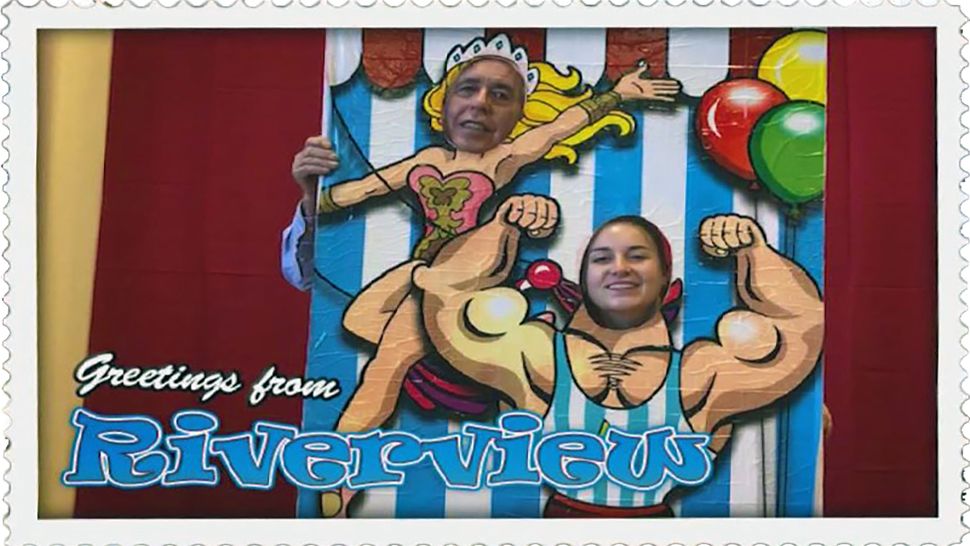 Florida On A Tankful: Transport Yourself Into the World of Carnivals at Showmen's Museum
By Caitlin Wilson 
Hillsborough County
December 15, 2018 @9:54 AM
The International Independent Showmen's Museum will take you back to the days of the earliest carnivals across the globe.
The curator of the International Showmen's Museum, Doc Rivera, says he's organized the thousands of antique carnival pieces, many of them coming from carnivals from around the world.
The bright lights and sounds of carnival games and rides are sure to bring back memories for anyone who's ever been to dazzling carnival shows.
The museum is open Saturday and Sunday from 12 p.m. to 5 p.m.
For information on the Showmen's Museum events and pricing, head to their website.